Welcome to
Peony Farm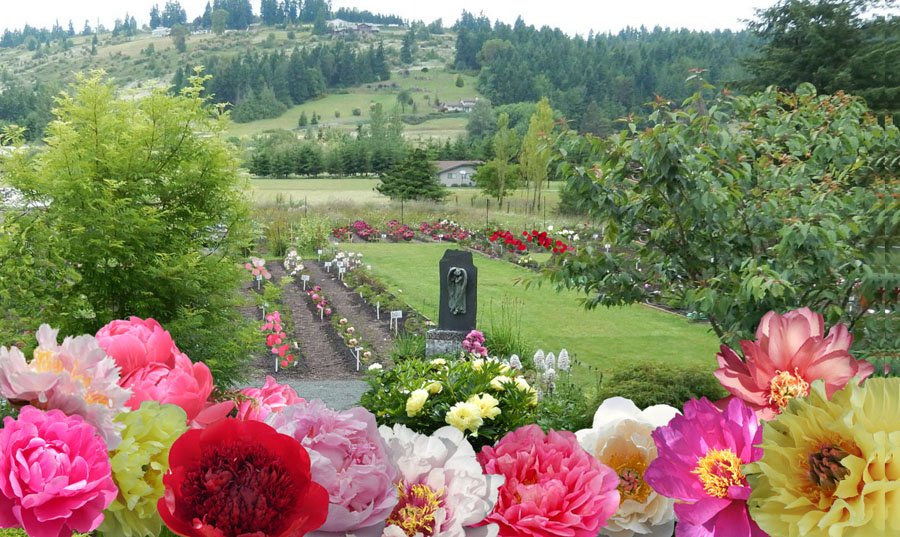 Entrance Beds at Peony Farm Gardens

We invite you to browse through our store and shop with confidence. Online ordering is safe and easy using our secure credit card processing system with PayPal. (PayPal account not needed.)
We offer for sale choice, distinctive varieties of bare root peonies along with the new and exciting itoh peonies.
For more information about peonies, click here www.ilovepeonies.com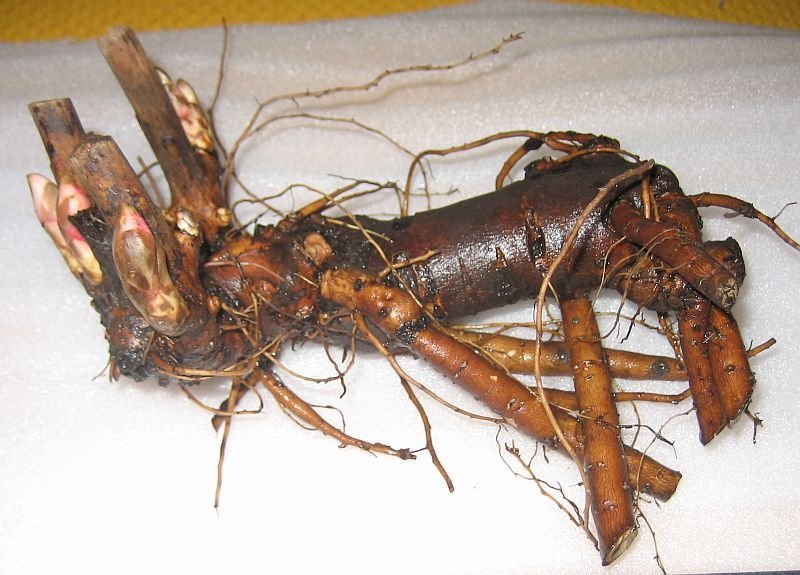 ***Click here for the PLANT HARDINESS MAP to find out what peony variety will thrive in your area. Peonies require winter cold to flourish. However, some areas have those pocket areas that will allow your peonies to grow well. The Hardiness Zones were developed to support you in making informed decisions.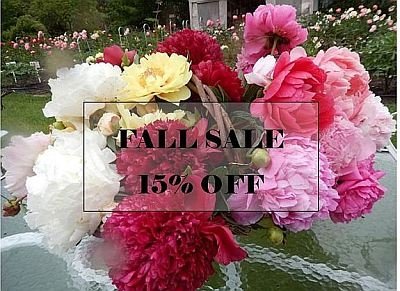 FALL PEONY SALE
from Sept. 27 - November 14, 2015
Minimum Purchase $65.00
Maynot be combined with other sales promotions
Use coupon code: 'YEAREND' at checkout
Peony Selection for the Fall Sale *

Avalanche

Julia Rose Itoh
Bartzella Itoh
June Rose
Bouquet Perfect
Kansas
Bowl of Cream
Karl Rosenfield

Brides Dream
Mrs. Frank Beach
Charlies White
Monsieur Jules Elie
Coral Charm
Pastel Splendor Itoh
Cora Louise Itoh
Paul Wilde
Coral Sunset
Pink Hawaiian Coral
Duchess de Nemours
Prairie Charm Itoh
Edulis Superba
Princess Margaret
Felix Supreme
Raspberry Sundae
Festiva Maxima
Scarlet Heaven
Garden Treasure Itoh
Sorbet
Henry Sass
Tom Eckhardt
Hermione
Victoire dela Marne
Hillary Itoh
Walter Faxon
Banquet Tree Peony
Royal Robe Tree Peony
Hinode Sekai Tree P
*while stock last

BARTZELLA OVERSTOCK SPECIAL
Buy 2 get 3, Good from 10/2 to 11/15/2015
*Use code Bartz2for3 at the coupon section at checkout.
***may not be combined with other sales promotions***
PARTY TIME! With our Itoh Peonies Sales Event, you can get 2 OF EACH mix of 3 peonies or get 3 of the same kind AND receive 35%. Arrange them in your peony beds and wait for folks to swarm over them in excitement. You can choose from: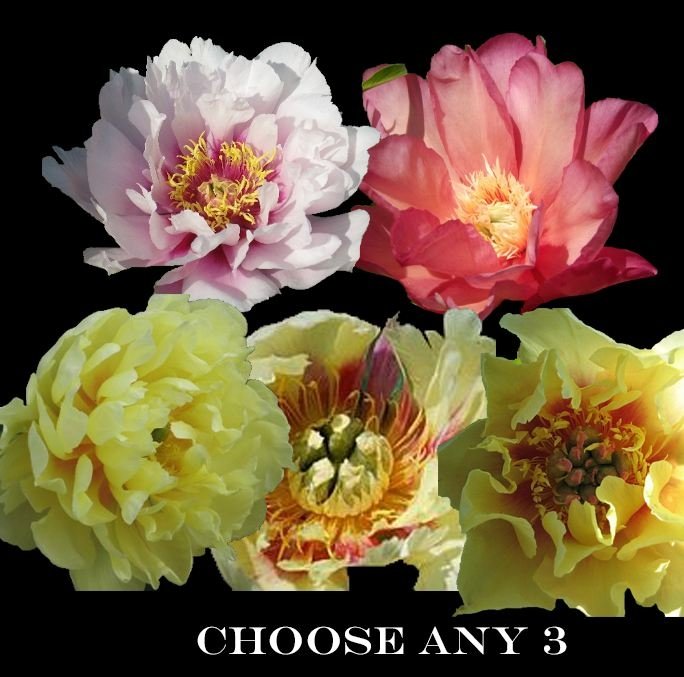 Group 1 (Write Itoh1 in the Coupon Section)
Bartzella Itoh Peony
Cora Louise Itoh Peony
Garden Treasure Itoh Peony
Julia Rose Itoh Peony
Prairie Charm Itoh Peony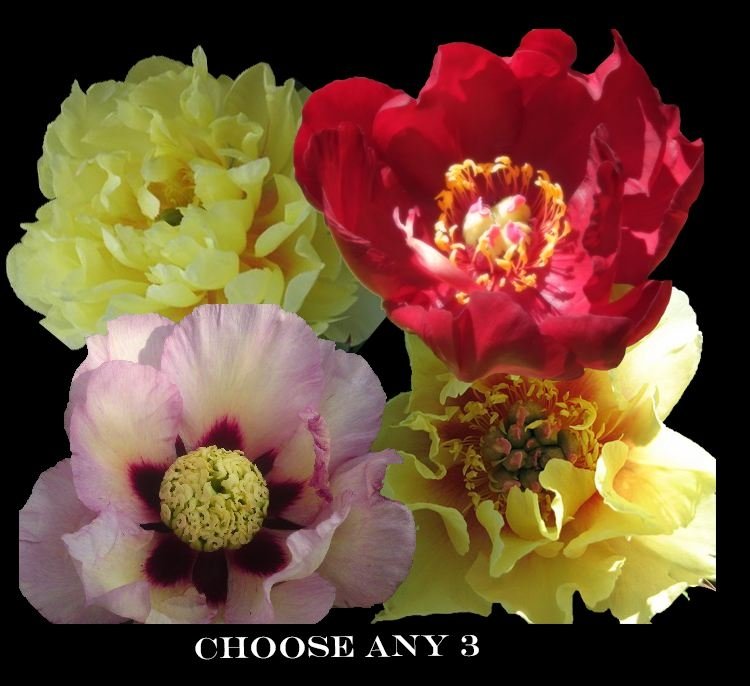 Group 2 (Write Itoh2 in the Coupon Section)
Bartzella Itoh Peony
Garden Treasure Itoh Peony
Pastel Splendor Itoh Peony
Scarlet Heaven Itoh Peony
Receive an Itoh Special discount of 35%.
---
the Pastel Splendor Collection
Add soft, dreamy peonies and
a Pastel Splendor Itoh to your garden!


Introducing a rare peony ---
LEMON CHIFFON PEONY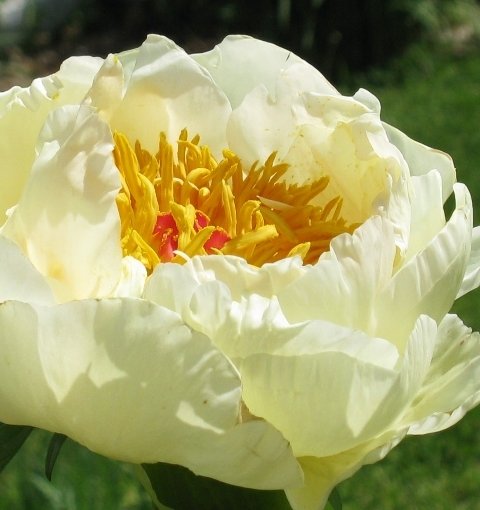 Introductory Price $120.00 each
Pricing good through 10/31/2015
**that's 20% OFF on a rare peony!**
BARE ROOT PEONIES WILL BE SHIPPED IN THE FALL,
BETWEEN OCTOBER AND NOVEMBER.
WE NOW SHIP TO CANADA!
*Phyto Sanitary Certificate fees are added to
the Shipping Charges for Canada.
Please note that we do not use Neonicitinoides on our peony beds or the farm.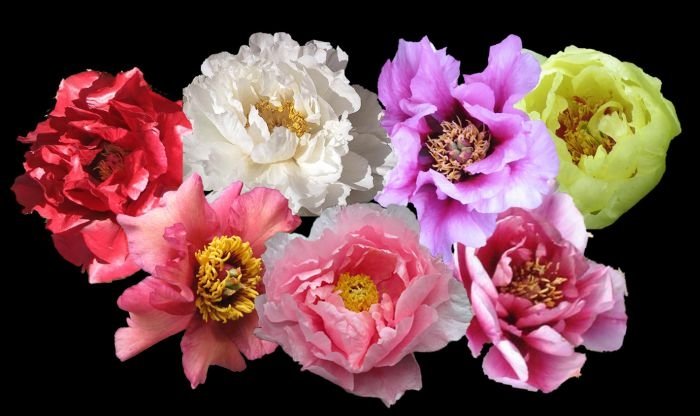 Tree Peonies Available at Peony Farm.
Bare Root Peonies are shipped in their dormant state, in the Fall.
during the months of October-November.
Thank You for Visiting our Online Store
Peony Farm
Your Peony Central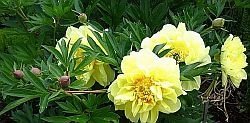 Please join us and "LIKE" us on Peony Farm Facebook Page . Our facebook page contains the latest news and development at the farm.
To read our latest blog, click What"s Up at the Farm" and let us hear from you.